There are four types of virtual devices available in DAEMON Tools Pro — DT, SCSI, IDE and HDD. The last type of virtual devices was added in DAEMON Tools Pro 6 and do not used in previous versions of the program.
Note that SCSI and IDE functionality is limited in Windows 10.
To add virtual HDD device, click the relevant icon on the toolbar and choose previously created *.vhd file on the hard disk: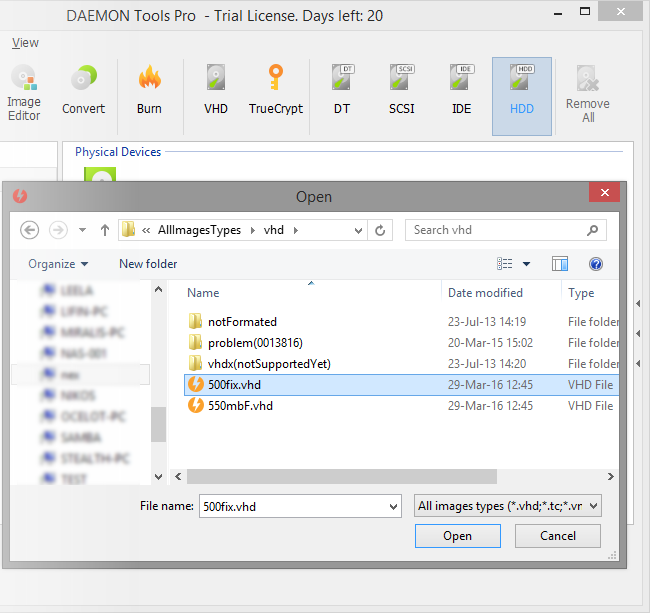 Adding DT/IDE/SCSI virtual devices
To add DT virtual device (device with the basic emulating capabilities) open Devices panel and click the relevant icon on the toolbar. Also, you can choose Add DT drive option from the Drive menu or from the contextual menu of the Devices panel.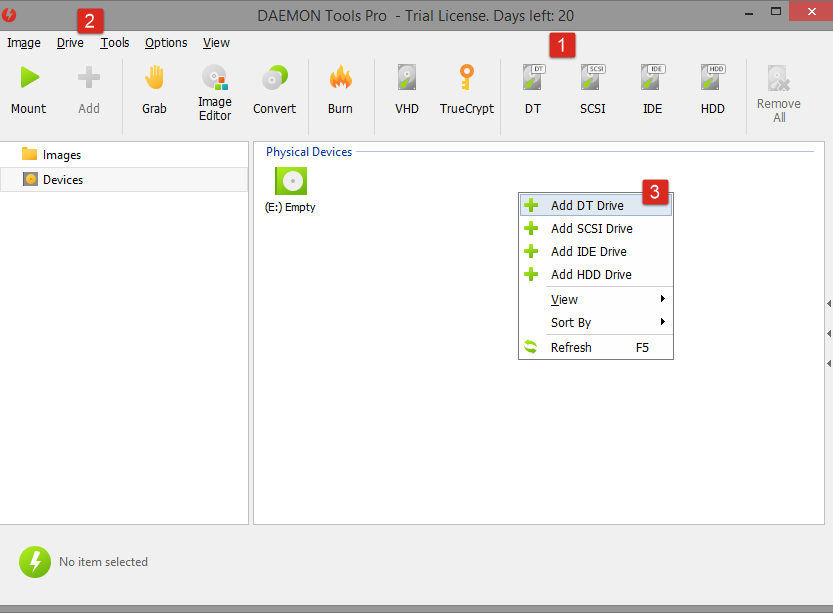 The device is ready to use. Now you can mount an image to it, look through the device parameters or remove it from the system: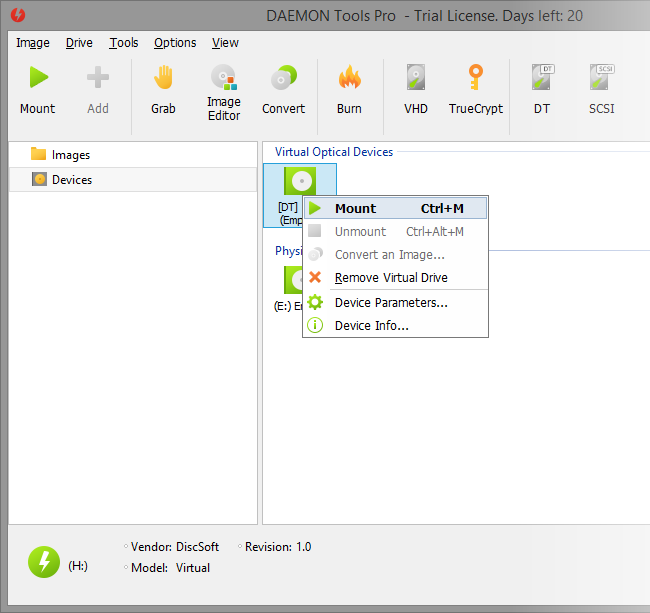 SCSI and IDE drives can be added in similar way. Note that you need SPTD driver installed to work with them.
Also, you can add a new drive from DAEMON Tools Pro tray agent or DAEMON Tools Pro gadget.
Due to the system limitations, you can create up to 2 IDE devices in Windows 8 and 4 ones in other operating systems.

Since DAEMON Tools Pro 7.0, IDE drives are available for all users. However, older versions are divided into Standard and Advanced editions, and creating IDE drives was available only for DAEMON Tools Pro Advanced.
To remove a drive, choose the relevant option from its contextual menu. Also, Remove All drvies option is available on the toolbar while you are on Devices panel.