Main menu of DAEMON Tools Pro allows you to get access to the essential features of the application.
Image menu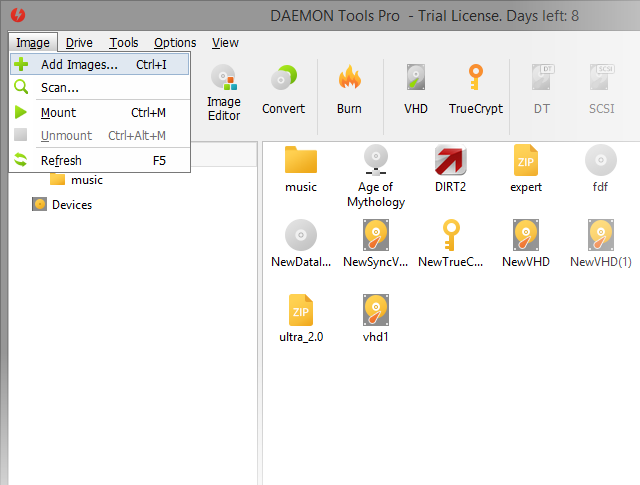 Using Image submenu you can:
Add Images to the Images tab manually
Scan... your PC for images to add them automatically
Mount any image from the hard disk
Unmount the chosen and mounted virtual disc
Refresh the tab with images to mark the ones that were removed or renamed and can't be accessed from Images tab
Drive menu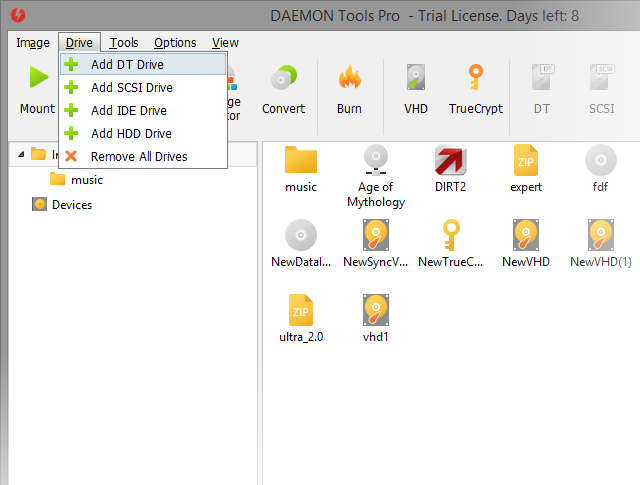 Using Drive submenu you can add a new DT, SCSI, IDE or HDD device or remove all virtual drives from the system.
Note that SCSI and IDE functionality is limited in Windows 10.
Tools menu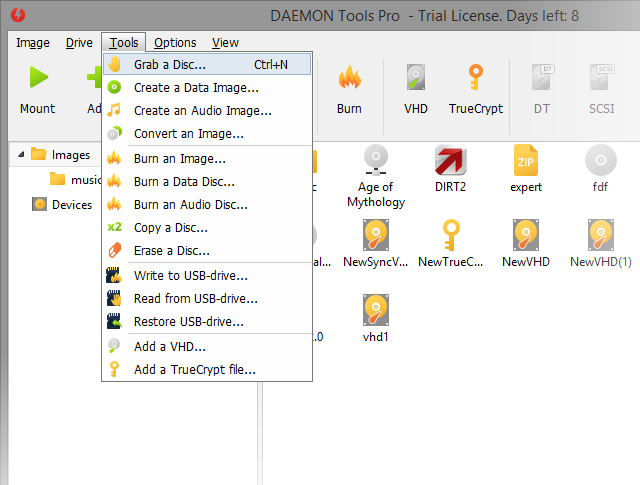 Using Tools submenu you can:
Grab a Disc... to create a virtual image from the real optical disc
Create a Data Image... from files
Create an Audio Image... from separate tracks
Convert an Image to change its format
Burn an Image... to the physical disc
Burn a Data Disc... using Image Editor
Burn an Audio Disc... using Image Editor
Copy a Disc... on-the-fly or using the temp image
Erase a Disc... quickly or fully
Write to USB-drive... if you need to write a raw image to USB drive
Read from USB-drive... to create a backup file
Restore USB-drive... to completely format the storage device
Add a VHD... — a virtual hard disk
Add a TrueCrypt file... — an encrypted VHD
Options menu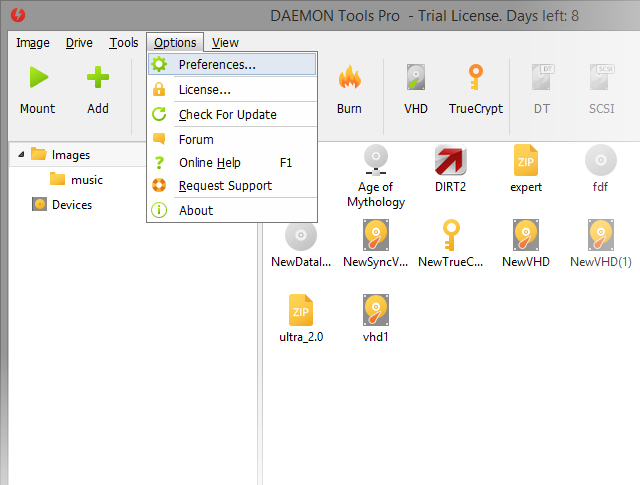 Using Options submenu you can:
Adjust the application settings in Preferences...
Activate or check your License
Check if there is a newer version available
Get access to DAEMON Tools Forum
Visit the Online Help
Send a message to our support team
View short info about the program
View menu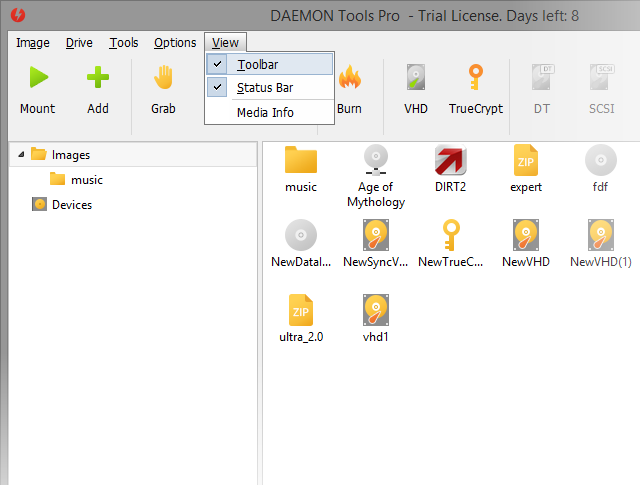 Using View submenu you can show or hide Toolbar, Status Bar or Media Info panel.